Lobster Salad with Pomegranate and Pine Nuts
Jump to recipe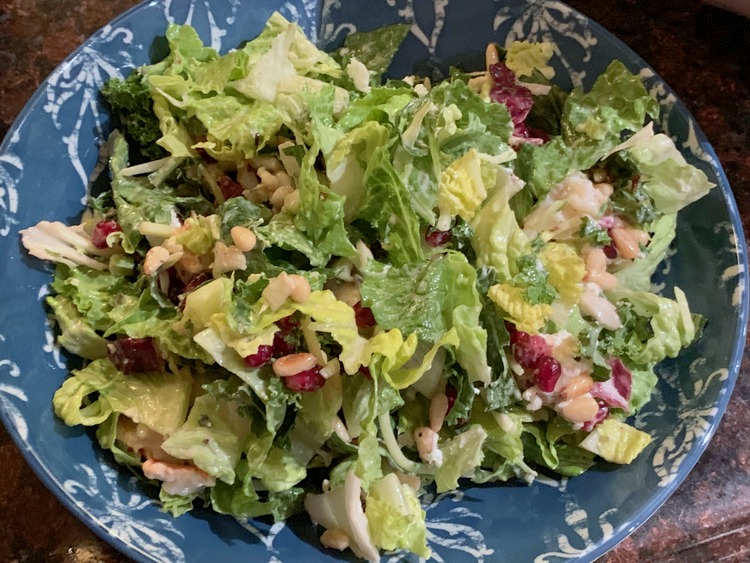 In our house, we are suffering from the food hangover from the holidays and wondering in the aftermath if eating all those pies and goodies were worth it.  So, I am endeavoring to clean our diets up as we head into what we are hoping will be a lovely, early spring…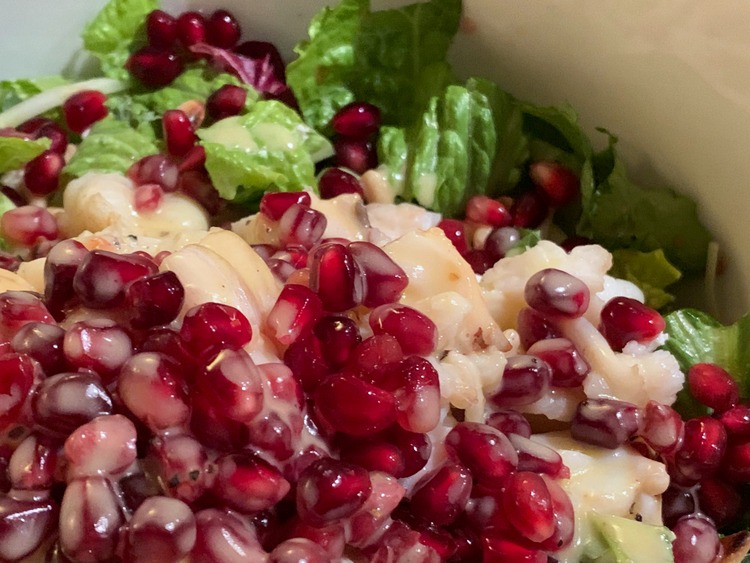 Lobster tails are high in zinc and selenium.  A 4 ounce tail has about 109 calories.  Being a marine invertebrate, they are high in sodium.  Nonetheless, they are lower in fat and calories than chicken, beef or pork.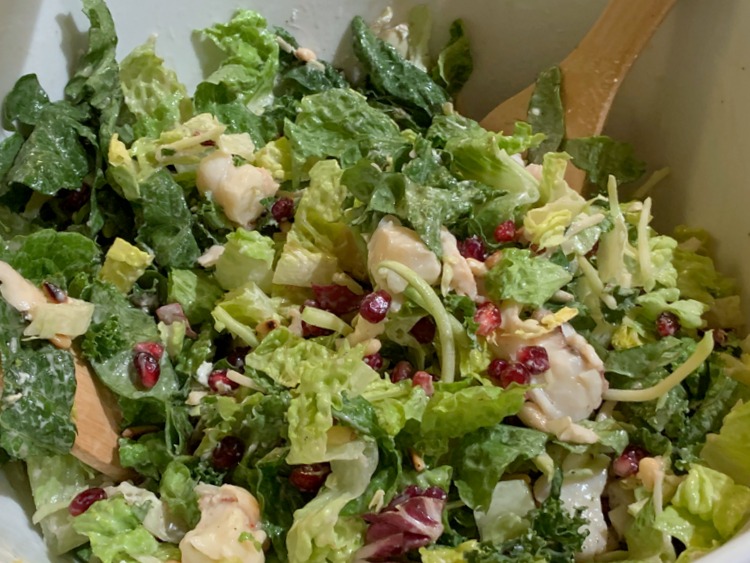 This recipe is full of the bright flavors and textures of pomegranate, pine nuts and goat cheese.  It is the perfect cure for the winter blues.
Lobster Salad with Pomegranate and Pine Nuts

Ingredients
4 Lobster tails, broiled, 4 ounces each (without the shell)
1 Cup pomegranate
1/4 Cup pine nuts
1/4 Cup crumbled goat cheese
3 Organic hearts of Romaine lettuce
1 Cup of a mix of shredded kale, broccoli and Brussells sprouts
Instructions
Toss lettuces together.
Lightly toast pine nuts until just golden and fragrant. Set aside to cool.
Chop lobster into coarse chunks.
Add pine nuts to lettuce. Drop lobster on top. Add goat cheese and pine nuts. Add Honey Kissed Lime Vinaigrette. Toss well and serve immediately.
© 2023 All rights reserved.