CranPeary Sauce (Cranberry and Pear Sauce)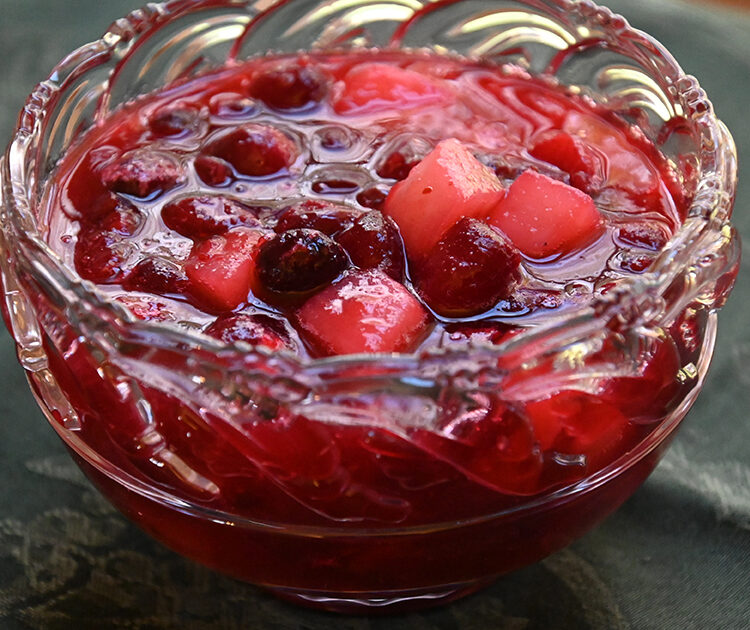 Jump to recipe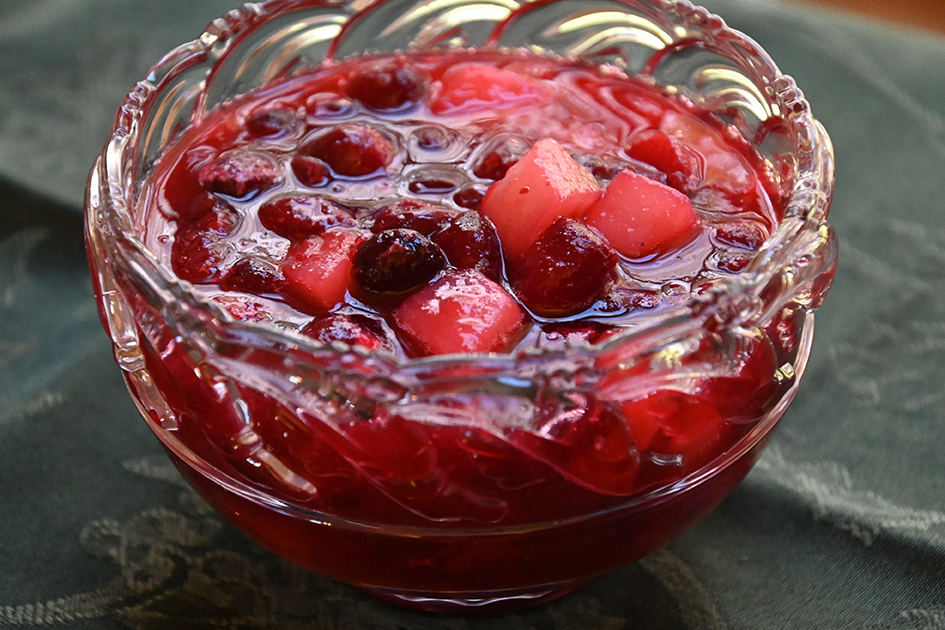 Cranberry sauce is a staple on Thanksgiving dinner tables in the United States and it is served with Christmas dinner in Canada and the United Kingdom.  While Americans prefer a sweeter preparation, outside of the US, it is a more tart side dish.  I like mine in between, not cloyingly sweet and not too tart (and never, ever, ever out of a can).  Cranberry sauce is one of the easiest things to make from scratch for the holidays and it is easily made a day or two in advance.
This recipe uses pears to bring a more delicate flavor and natural sweetness, and has less sugar than many recipes.  This is one of my two favorite recipes for cranberry sauce.
CranPeary Sauce (Cranberry and Pear Sauce)

Ingredients
3 medium ripe, organic pears, peeled and chopped into cubes
1 cup water
1/4 teaspoon ground ginger
1 cinnamon stick (2"-3")
12 ounces fresh cranberries
3/4 cup organic sugar
Instructions
Place all ingredients in a large saucepan and stir. Bring to a boil. Reduce the heat and simmer until the cranberries have popped and the sauce thickens (10-15 minutes). Remove the cinnamon stick and refrigerate sauce until ready to serve.
© 2023 © 2018 Erika N. Wyatt & Life, Love and Lemons. All rights reserved.