Buttermilk Butter Pie Crust
Jump to recipe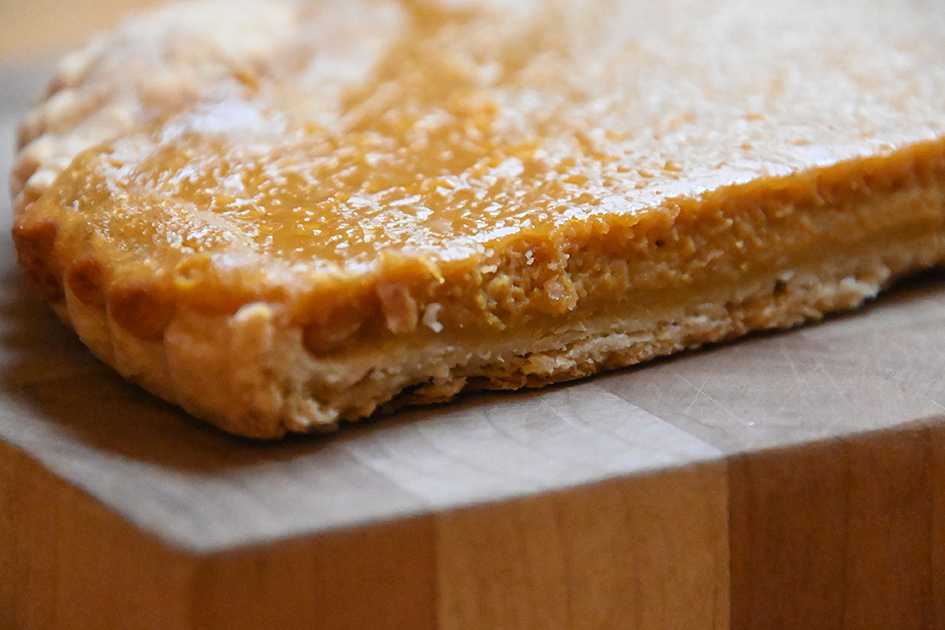 Pie crust is an unsung hero of desserts.  Always taken for granted, it is the foundation of pies, crostatas, and tarts, and a bad one can reduce your masterpiece to an epic failure.
Yes, store bought crust is an option, but it is one that I strongly urge against.  Most commercially prepared crusts are made with hydrogenated fats. Hydrogenated fats (also called trans-fats) are manufactured fats created during a process called hydrogenation whereby hydrogen units are added to polyunsaturated fatty acids to prevent them from becoming rancid and to keep them solid at room temperature. They are extremely bad for your health.
Even the crusts that are made without trans-fats are lackluster.  The lusters they lack are both flavor and texture.
Texture of pie crust is mission critical.  Both the composition of ingredients and the mixing method determine the final texture.  If the flour is not well mixed with the fat in the initial process, the flour will bind with water which will cause the gluten matrix to develop improperly and you will have a tough crust.
The quality and measurement of your ingredients is also very important to your final product.  I recommend King Arthur Flour. This is not a paid endorsement; I receive no perquisites or consideration from King Arthur.  It is a noticeably superior flour.  Second, either weigh your flour or spoon it into the measuring cups.  Do not scoop with your cup measures.  It makes a difference.
I developed this recipe for Thanksgiving this year, and we loved the way it came out. I hope you will, too.
Buttermilk Butter Pie Crust

Serving Size
One 9" Single Crust Pie Crust
Ingredients
1 ¼ cups King Arthur all-purpose flour (150 grams)
¼ teaspoon fine sea salt
1 tablespoon buttermilk powder
10 tablespoons unsalted butter, cold and cut into cubes
2 to 4 tablespoons ice water, as needed
Instructions
Pulse flour, salt and buttermilk powder in food processor until well blended. Add butter and pulse until the mixture forms irregular, bean-size pieces. Add water, 1 tablespoon at a time, and pulse until the dough just comes together. It will be moist, but not wet or gooey, and it should be very tender and pliable.
Turn the dough out onto a lightly floured surface and form into a smooth ball. Flatten it into a disc, wrap tightly in plastic wrap and refrigerate for at least one hour (and up to 24 hours) or freeze.
© 2023 All rights reserved.