Creamy Gruyère Soup
Jump to recipe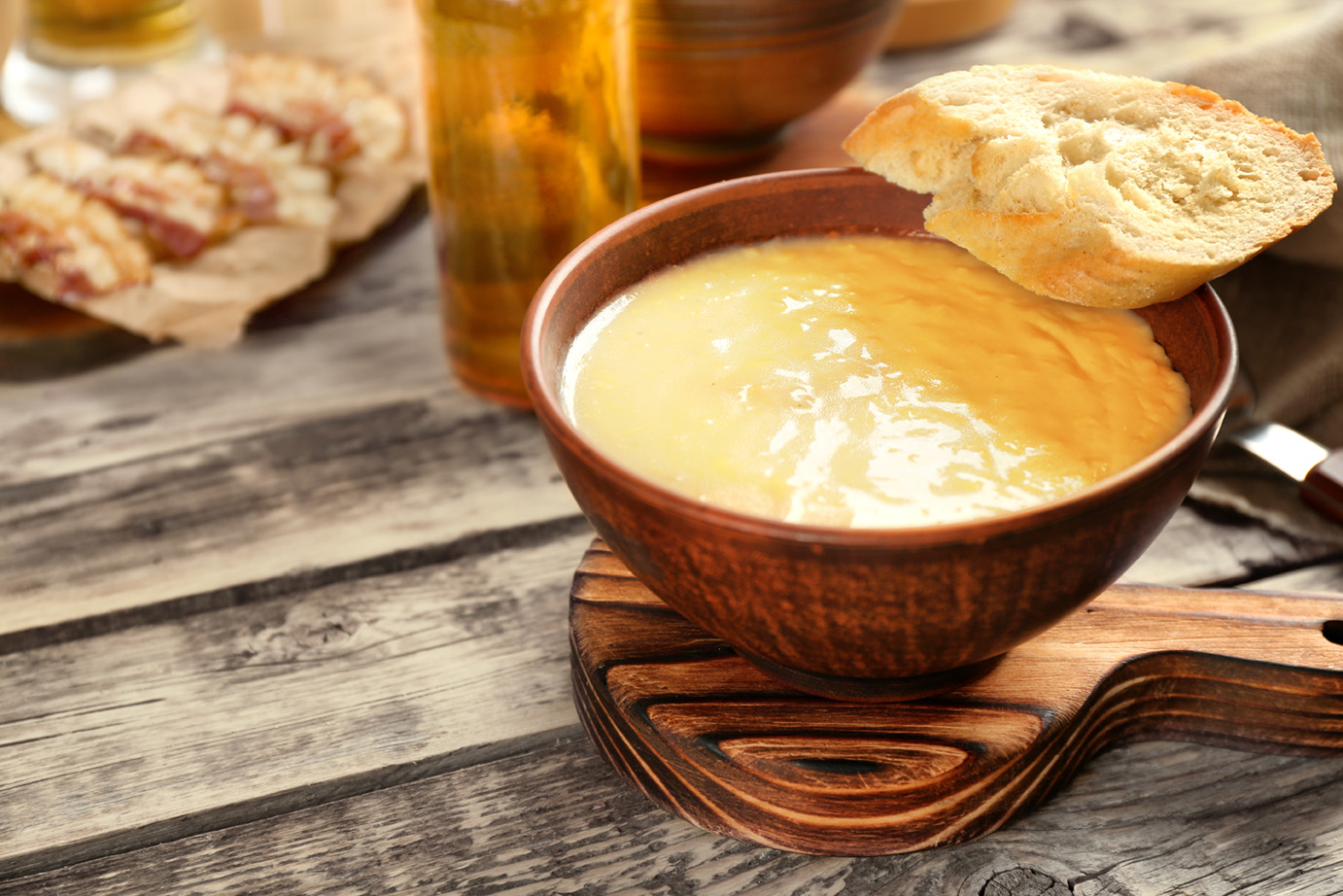 Gruyère is one of my favorite cheeses with a nutty and slightly salty flavor.  It is a Swiss cheese that is slightly hard and a creamy yellow in color.
Autumn (everyone's favorite season) has arrived in the midwest disguised as a steamy southern summer.  Nonetheless, the few whispers of crisp weather we have had in the evenings inspired me to make soup (one of my favorite foods).  This recipe is quick, easy, and really full of flavor.  You can add a dash of habanero sauce if you like it hot, and be sure to serve it with your favorite crusty bread, warm from the oven.
Creamy Gruyère Soup

Ingredients
4 tablespoons butter
4 tablespoons flour
1 tablespoon dried, minced onion
2 cups organic chicken stock
1 cup half and half
1 cup whole milk
3 cups grated Gruyère
Freshly ground pepper, to taste
Instructions
Melt butter with minced onion over low heat in a large sauce pan. Add flour and mix well. Add chicken stock, half and half and milk and heat until the roux is well blended and the soup is slightly thickened. Add Gruyère and mix over medium heat until melted.
Serve with warm, crusty bread or sourdough croutons, and hot sauce, if desired.
© 2023 All rights reserved.