Green Chile Stew with Turkey and Black Beans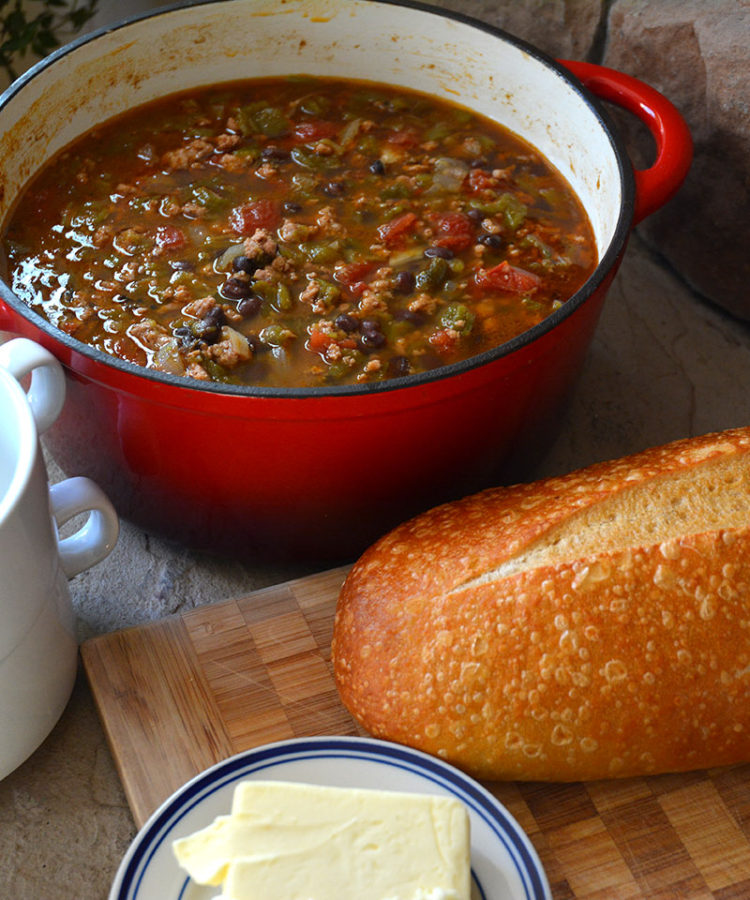 Jump to recipe
Half of my husband's family is from New Mexico, not just New Mexico, northern New Mexico. He descends from a family of cattle ranchers from Cimarron, cowboys who lived and worked where the mountains meet the plains, where the deer and antelope play (literally), amidst landscapes so breathtaking that just being there makes you feel exquisitely alive.  It's also the land of the hatch green chiles, which are not just a food staple, they are practically a religion.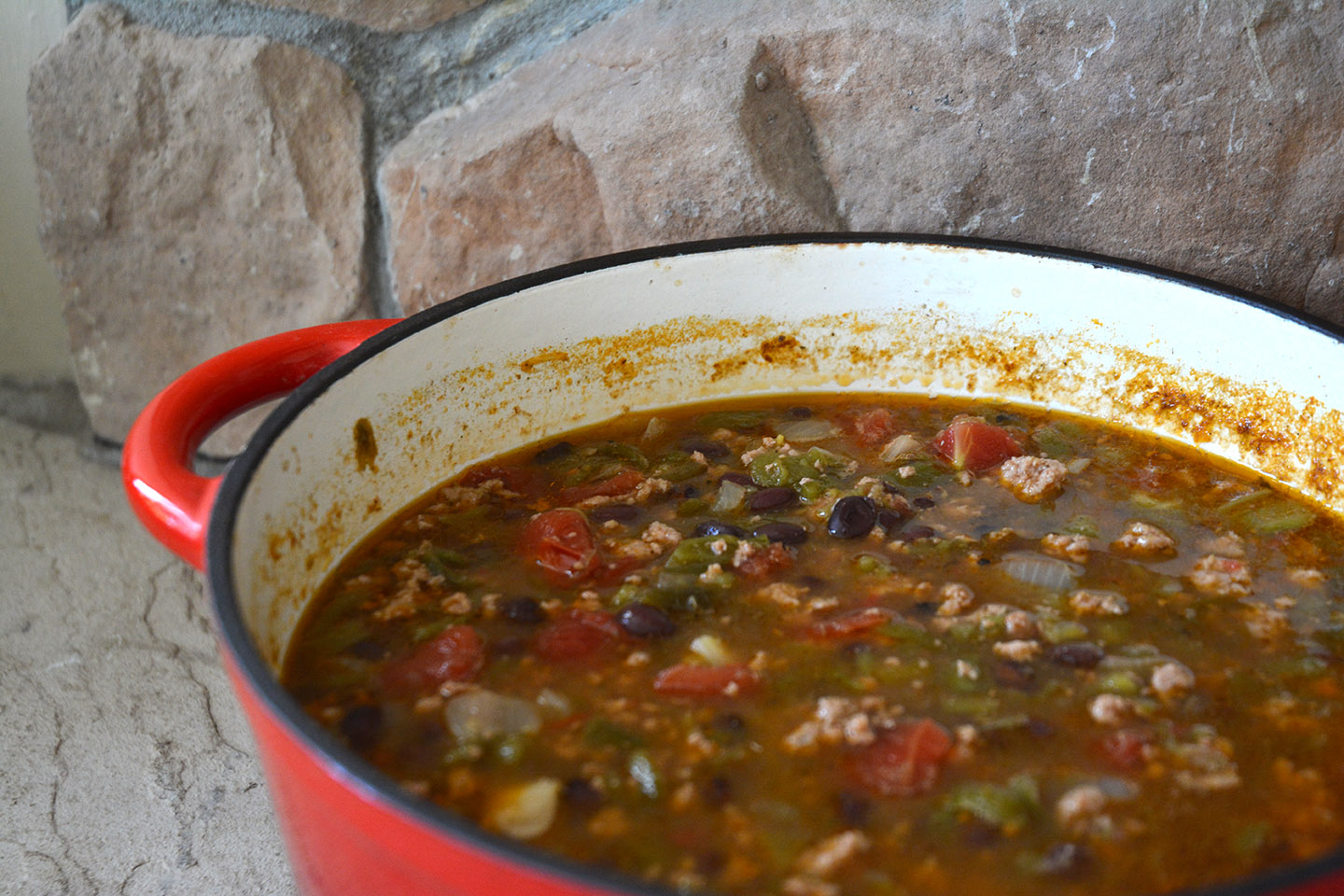 This is one of many recipes for green chile stew that I make, and this one is a little on the lighter side, using ground turkey instead of a red meat, and adding a few black beans to increase the fiber.  This is no less delicious for the substitutions, but the key is to use fresh roasted hatch green chiles.  We buy them from the Hatch Green Chile store and have them shipped to us on dry ice.  There really is no substitute for authentic, fresh hatch green chiles.  Be careful to select the variety suited to your tolerance for heat.  We like to use a combination of medium-hot and hot, but, frankly, this level of heat will cause significant distress for at least some people.  Pick your chiles wisely.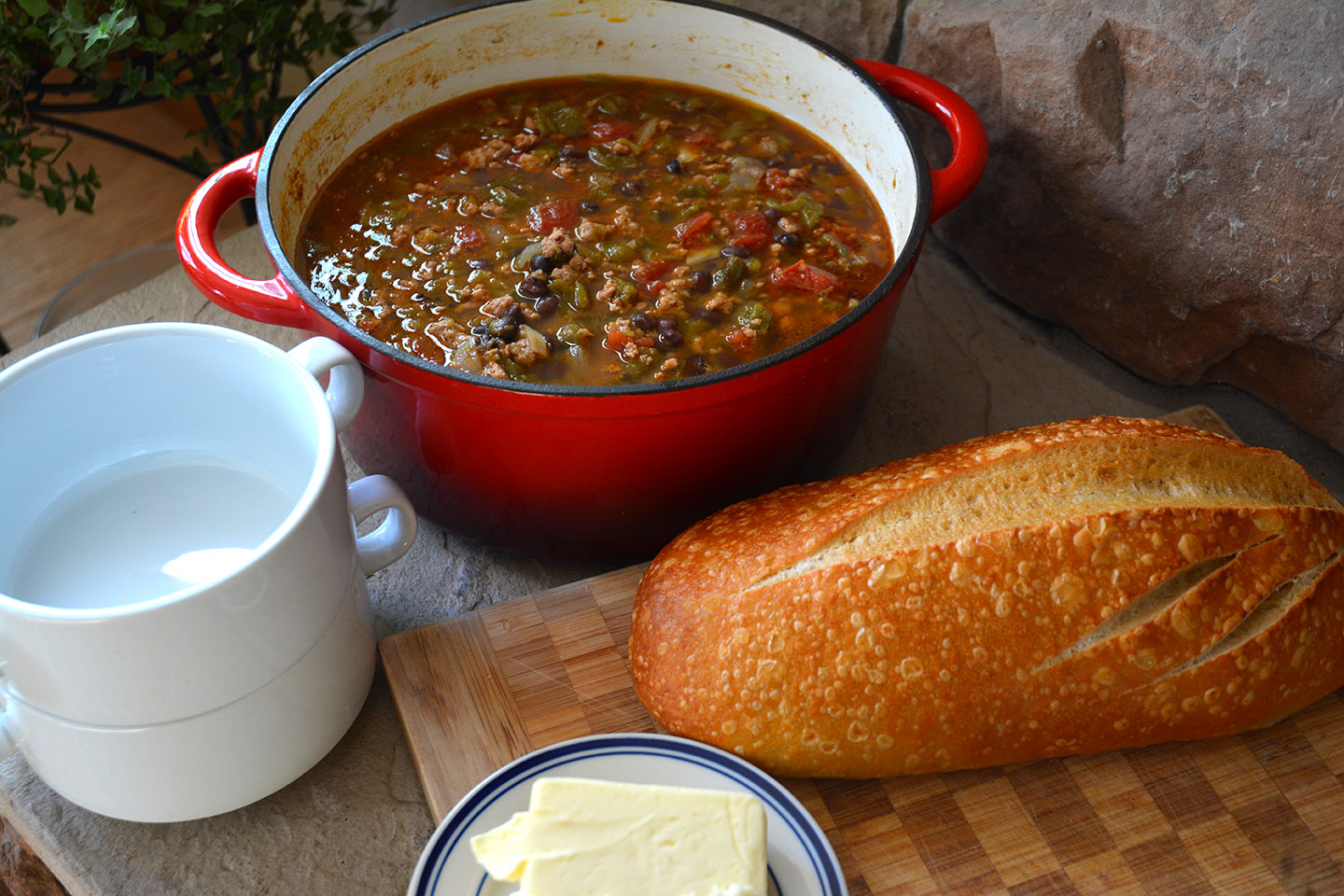 This stew is sublime served with a little handful of grated sharp cheddar cheese, a healthy dollop of sour cream, and a chunk of crusty bread with a high quality butter.
Green Chile Stew with Turkey and Black Beans

Ingredients
1 lb ground turkey
1 onion, chopped
1 14.5 ounce can of diced organic tomatoes
2 lbs chopped, roasted hatch green chiles
1 tsp salt
1 tsp finely ground pepper
2 tablespoons olive oil
2 cans black beans, rinsed and well drained
4 cups organic chicken or beef broth
Instructions
Heat olive oil over medium heat in a 4 qt Dutch oven or cast iron pot. Add chopped onions and turkey and saute until the turkey is cooked and onions are soft and translucent. Add salt and pepper. Add tomatoes, beans and broth and simmer until it begins to boil. Add green chiles and simmer for at least two hours.
This stew will be even better the next day.
© 2023 © 2018 Erika N. Wyatt & Life, Love and Lemons. All rights reserved.