Monster Cookies for Dogs
Jump to recipe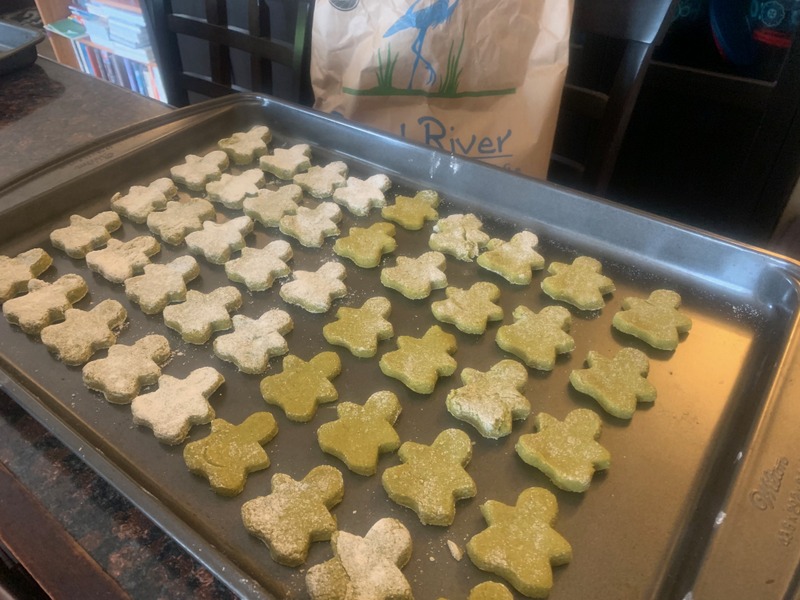 Making homemade dog treats is extremely easy to do and feeding your furry friends wholesome treats from your own kitchen with ingredients that you can pronounce is a gratifying feeling, particularly in this day and age of almost constant recalls of dog foods and treats.
This recipe is easy to make and makes about 180 small cookies.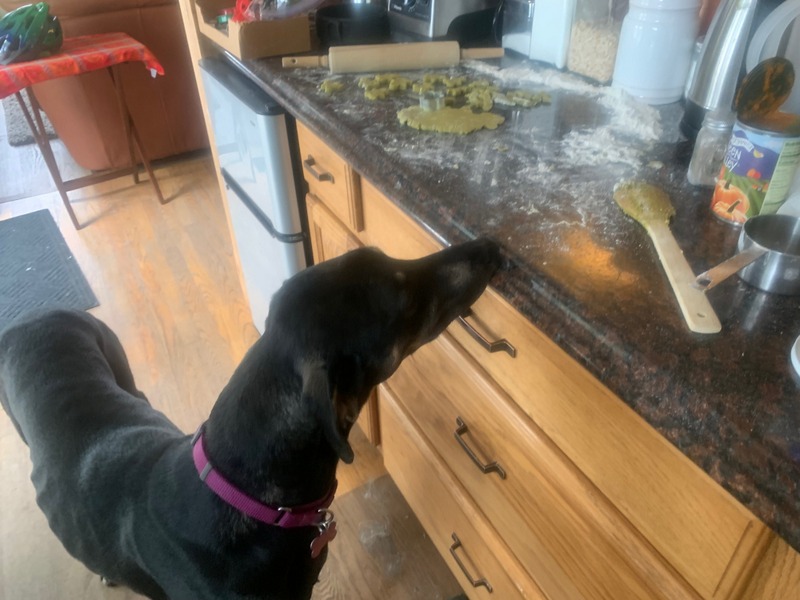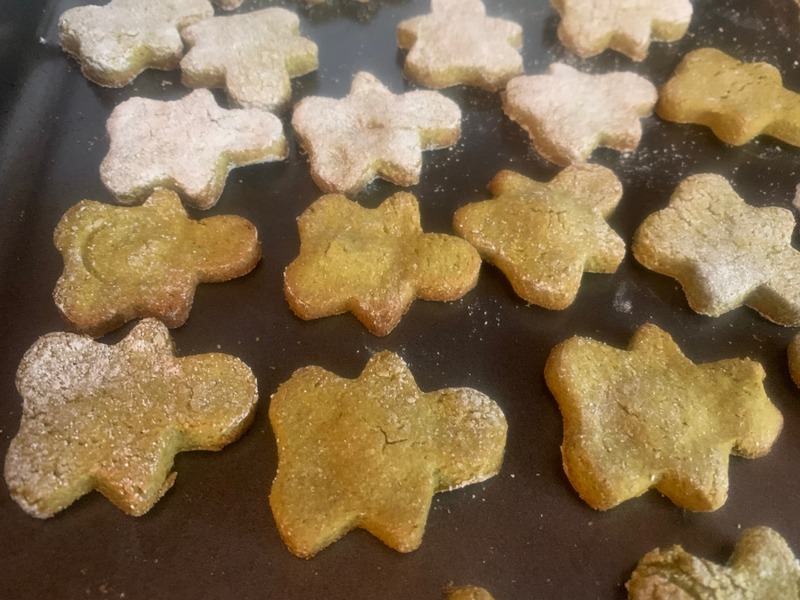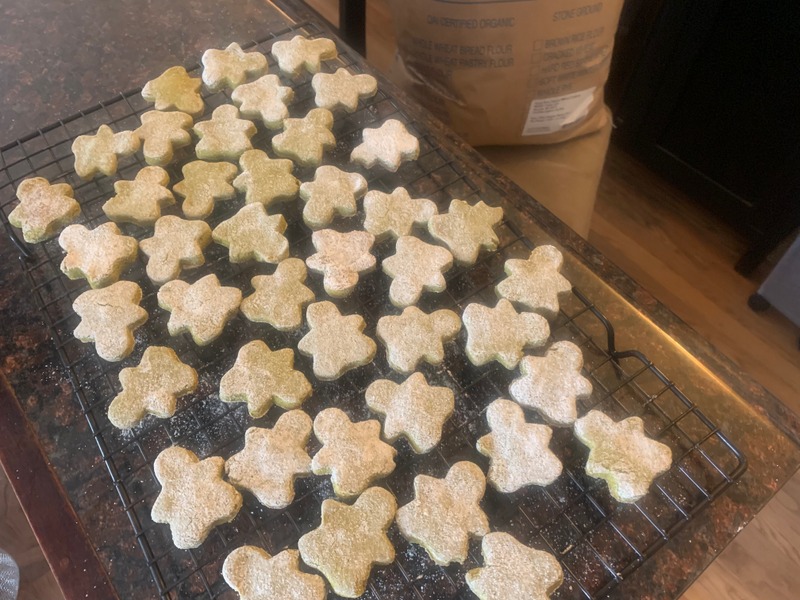 Monster Cookies for Cookie Monsters

Ingredients
6-8 cups organic barley flour (or whole wheat flour)
8 eggs
A large handful of organic spinach
1/4 cup of organic honey
Instructions
In a food processor or a Vitamix blender, blend eggs (including shells) and spinach until spinach is thoroughly pulverized and egg shells are ground to sand texture.
Mix egg and spinach mixture with honey and 4 cups of flour until you have a sticky dough. Turn out onto a floured surface and knead by hand, adding additional flour one cup at a time until you have a smooth, workable dough.
Roll dough out 1/4" thick and cut into shapes. Bake at 375ºF until hardened, about 20 minutes, but keep an eye on them so that they do not burn on the bottom. Cool completely on wire racks. This makes about 180 small cookies.
© 2023 All rights reserved.