Marinated, Grilled Flank Steak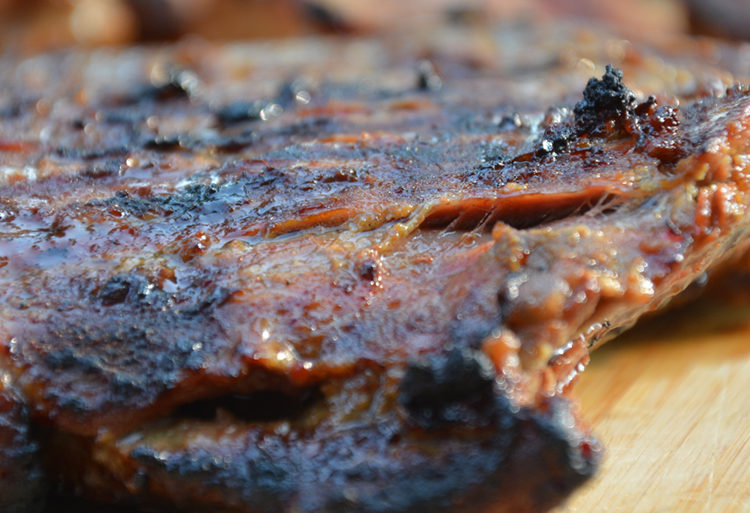 Jump to recipe
Fireflies, mowed grass, the music of the ice cream truck, suntan lotion, and the smell of the grill.  These are the ingredients of summer.
I have been trying to reduce my consumption of meats in general, but I am half Argentine, so eating grilled meats is in my DNA.
Marinating improves both the flavor and the tenderness of meats, and if you plan sufficiently in advance, marinating overnight is even better.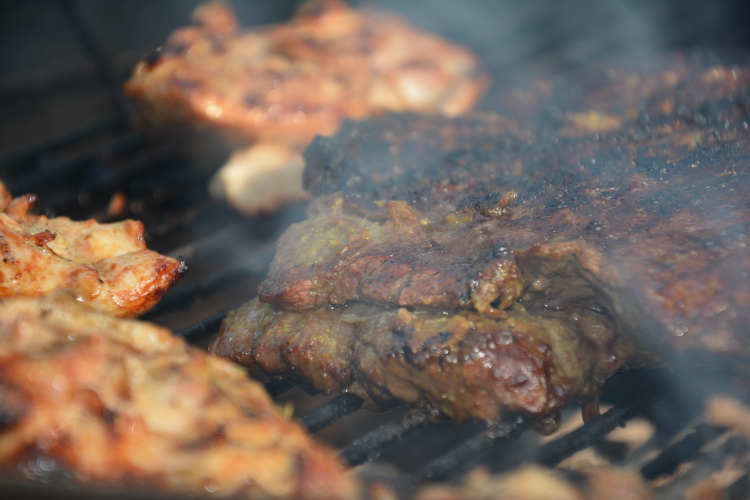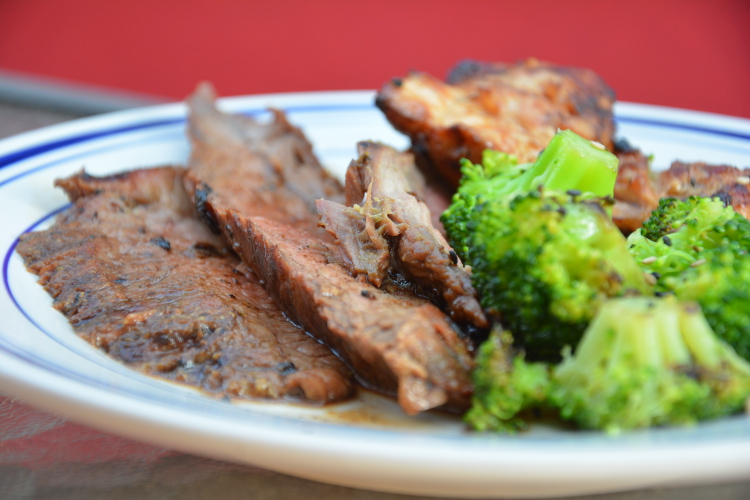 Marinated Grilled Flank Steak

Ingredients
1/2 cup Extra Virgin Organic Olive Oil
1/2 cup Soy Sauce
1/4 cup Rice Vinegar or Sherry Vinegar
1 Shallot
1 Clove Garlic
1 Large, Hot Jalapeno
1/2 Teaspoon Freshly Ground Coarse Black Pepper
1 Large Flank Steak
Instructions
Blend all ingredients except for flank steak in a blender or a food processor until smooth. Place steak into a large ZipLoc bag and pour marinade over, turning to make sure that it is well coated. Seal tightly and place in refrigerator until you are ready to cook.
To grill the steak, place over medium-hot coals for 3-4 minutes on each side for medium rare. Allow the steak to rest for 5 minutes before carving.
To carve, place your cutting board in the middle of a baking sheet so that you can capture and serve the juices with the meat. Slice the flank steak in thin slices with a sharp carving knife against the grain of the meat. Serve immediately.
© 2023 © 2018 Erika N. Wyatt & Life, Love and Lemons. All rights reserved.