Blueberry Butter Cake
Jump to recipe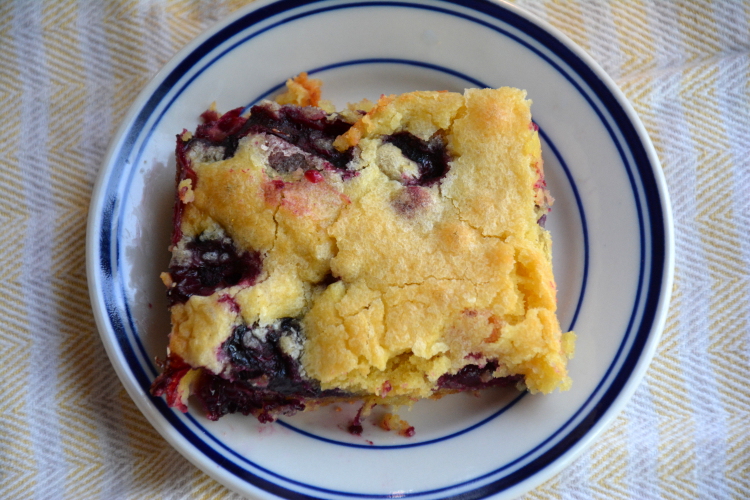 This cake is a dense, cake that overflows with plump, juicy blueberries.  Tart berries work particularly well for this cake, which is perfect for breakfast or as a tea cake.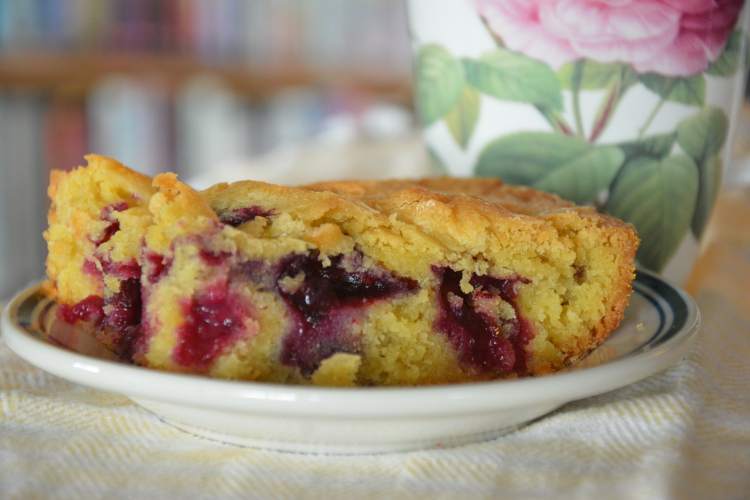 Blueberry Butter Cake

Ingredients
3 eggs
2 cups granulated sugar
3/4 cup butter, softened
1 tsp vanilla
2 cups all purpose flour
1/2 teaspoon lemon zest
16 ounces fresh blueberries
Instructions
Preheat oven to 350ºF. Spray a 9 x 13 baking pan with cooking spray, or grease it with butter.
Beat together the sugar with the eggs until the mixture gets light in color and slightly thickens. It will nearly double in size. There are no other leavening agents in this recipe other than the eggs, so it is important not to skip this step or you will end up with an unpleasantly dense cake.
Add the vanilla and the butter and beat for another 2-3 minutes. Stir in the flour until combined, but do not overmix. Add blueberries and lemon zest and stir to distribute evenly.
The batter will be quite thick. Spread batter into the prepared pan and bake for 40-45 minutes or until it is lightly browned on top and it passes the toothpick test.
Allow the cake to cool completely on a baking rack before cutting and serving.
© 2023 © 2018 Erika N. Wyatt & Life, Love and Lemons. All rights reserved.